We set up and run the accounts department for a business. We are experienced in helping our clients with their book-keeping and also providing periodic management information reports, to help the management understand where they stand as a business. 
We also help in the finalization of accounts for audit and liaise with the audit team and the management to help in completing the annual audit process. 
Outsourcing their accounting process has been highly beneficial for our clients, because they enjoy the support of our highly experienced and dedicated team, without worrying too much about the mundane affairs of running an accounts department. It helps them concentrate fully on their core skills while feeling assured that their finance compliances are being handled by experts. 
Outsourcing has proven to be a cost-saver for many businesses, as they do not need to employ full-time professionals, while at the same time get timely reports and advice from qualified professionals who possess the knowledge and skill for the same. 
We not only serve new start-ups, who need advice in starting the accounting function but cannot afford to have full-time accounting professionals on board, but also serve large companies, who would like to completely outsource accounting function to the professionals for both cost advantage as well as a preference in order to get the best possible knowledge support when it comes to accounting and finance, while they focus on their core business skills.
For business owners who want to understand their financial position, to help in the decision-making process, without the accounting complexities, we specialise in delivering reliable business reports that are understandable by non-finance professionals. We always offer simple practical advice, so that a meeting with the accountant is free of technical jargons. 
Having the right information at the right time helps in planning and decision making. It also saves time and cost in running a business. 
We serve many small start-ups who need this aid for correct decision making. We provide support through one-to-one meetings for clients who need advice in both understanding their financial position and also business advice on how to make things better.
Most business organisations should mandatorily have their financial statements audited by practising chartered accountants, under various legislations. Having the accounts audited provides credibility to the business and makes things reliable for those who rely on those financial statements.
An audit can also help businesses to understand their own strengths and weaknesses. The audit helps in keeping all the financial checks and balances functions robust.
We provide statutory audit under company law as well as tax audit services for clients who should mandatorily have their accounts audited under the income tax act.
Having a good internal control system has also enabled many of our clients to save cost and time during the year-end audit process. We also provide expert advice on how to keep the accounting system robust, to enable proper checks and balances to minimise opportunities of fraud and errors while maximising efficiency in running the business.

Clients across various industry verticals use our internal audit services to keep their financial controls strong and for ensuring they function within legal boundaries. We study the existing commercial and financial set up of our clients and offer suggestions on how to improve or revamp the same to achieve cost advantage, reduce the possibilities of errors and fraud, at the same time keeping all legal compliances met. We also assist in maintaining this system efficiently.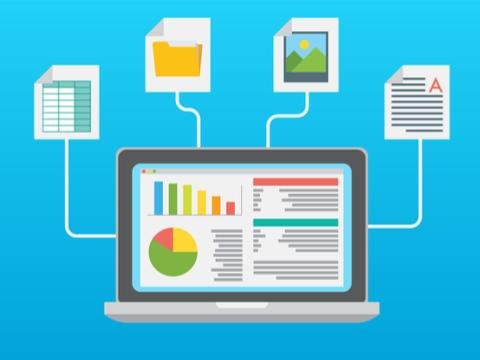 Tax planning and compliance
Every business strives to make the maximum profit to the owners and reduce tax liability, as much as possible, legally. This needs careful consideration as we advise our clients, both individuals and businesses on planning their income tax. Our firm also specialises in tax advisory for non-resident Indians. We
advise on the best possible methods to save taxes, but legally.
file income tax returns ranging from individuals to corporate clients.
undertake various certifications under income tax act
file TDS returns
provide services related to income tax appeals and scrutiny.
represent clients with the Income-tax authorities, if required.
The Goods and Services Tax law is relatively new legislation that is still evolving. Good knowledge of the law including the practicalities is very important while dealing with GST. We provide advice on GST law and on any practicalities that may arise in GST compliance. We also,
provide GST registration services.
file GST returns for our clients.
also, assist during GST audits and for appeals.
offer certification services under GST law.
Legal and secretarial services
We bring in knowledge from various fields. Our firm gives expert legal advice concerning various commercial and company administration matters.

We give company secretarial advice and also provide incorporation services for companies, trust and LLPs. We are adept at providing advice on company and other commercial law matters to our clients and can also represent our clients with authorities like NCLT.
We also have expertise in drafting commercial and legal agreements and resolutions.
We could help in trademark and IP registration also. Please get in touch with us to understand the varied legal services we could offer.